Our mission is to provide customized research and people analytics that helps organizations continuously improve.
Spring International was founded in 1992 by Dr. Robert Berrier. Prior to founding Spring, Dr. Berrier served as a presidential political pollster, and through this experience learned how to measure people's values and attitudes, and as importantly, how to link these perspectives to programs and messages to drive specific desirable behaviors. Dr. Berrier used these techniques to help companies better understand the drivers of employee behavior. He spent the following decade working with primarily Fortune 1000 firms to improve culture, transition mergers, and acquisitions, and foster more positive labor relations.
Dr. Fiona Jamison, the current CEO, joined Spring in 2004 and brought a depth of experience with human resources strategy. Dr. Jamison's experience enabled the company to add employee engagement, leadership, and HR program effectiveness to its solutions by bringing an increased emphasis on improving performance to a growing international client base.
Today, the Spring team continues to build on its core expertise of understanding human behavior and linking employee attitudes to key business performance metrics. Spring's People Value Linkage™ is increasingly used to measure the financial return on people programs.
Spring International is a certified Women-Owned Business.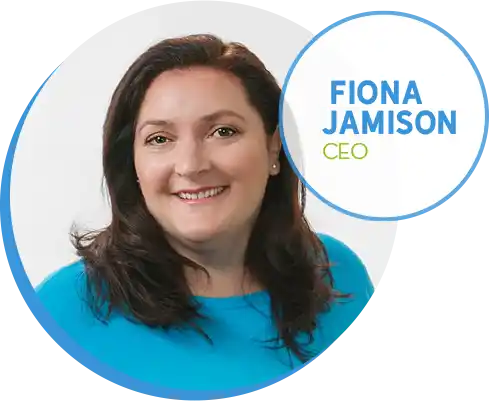 Dr. Fiona Jamison is passionate about making our clients see the value in their employees. She is obsessed with making Spring a fun place to work. Raised in England her unwavering Britishness brings a unique perspective to the office. Patience and laughter are two essentials forming her foundation for balancing work at Spring and life at home with her crazy dog and two teenagers.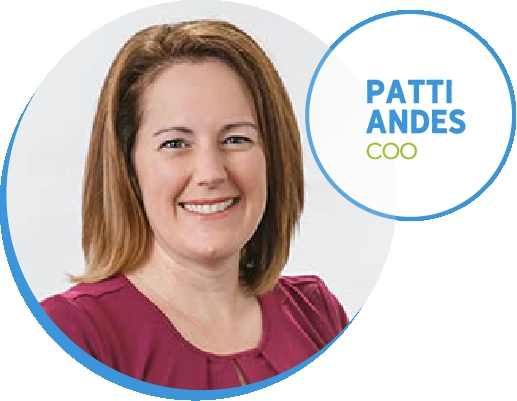 As Spring's organizational mastermind, Patti thrives on helping clients bring their unique employee research ideas to fruition using creative data collection methodologies. Patti is driven by the belief that every person deserves to enjoy where they work as much as she does. When not corralling resources and staff at Spring, Patti can be found planning her family's next epic travel adventure with her husband and three children, and sometimes the family pup.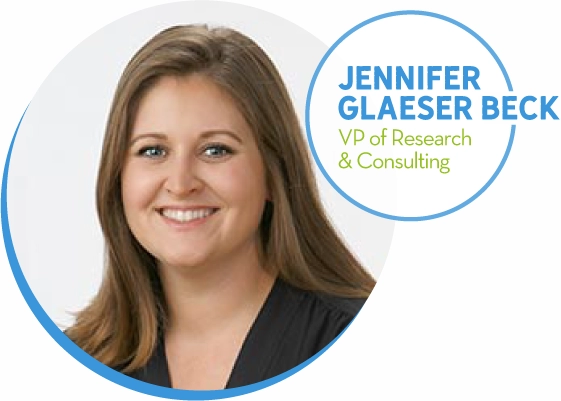 Intrigued by the interpersonal relationships that drive an organization, Jennifer is happiest when she is sifting through data to unearth insights that can help improve the employee work experience. When she is not working, Jennifer enjoys spending time with her husband, wrangling her son, and plotting her next cat adoption(s).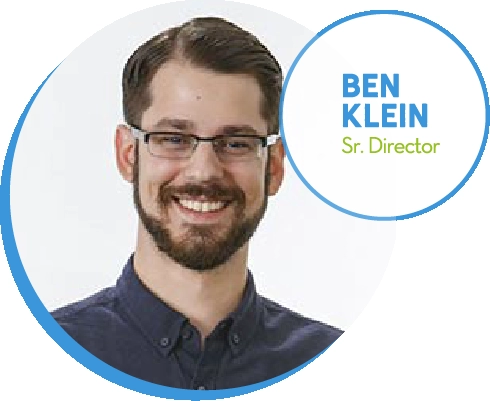 Ben is passionate about data visualization and is always looking for unique and compelling ways to communicate information clearly and effectively. Born and raised in Philadelphia, Ben is a problem solver who is focused on helping Spring's clients exceed their goals. When he is not at the office, Ben enjoys riding his bicycle and skateboarding.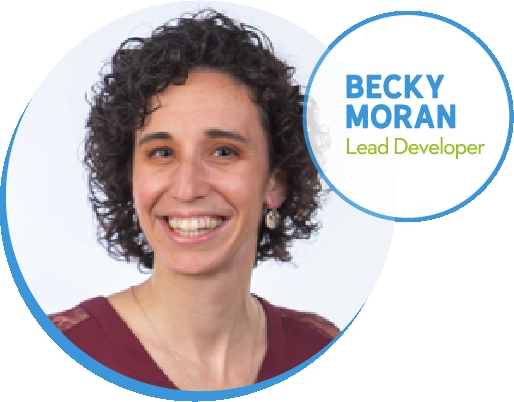 Becky is involved in the creation, extension, and maintenance of Spring's surveying, reporting, and action-planning platforms. With a degree in Computer Science and Business, Becky loves getting to pull from both her technical skills and business expertise to help move Spring forward in the industry. When she doesn't have her nose to the keyboard, Becky enjoys cooking (not baking!) a fresh meal for her husband and little man, playing soccer, and going for long runs.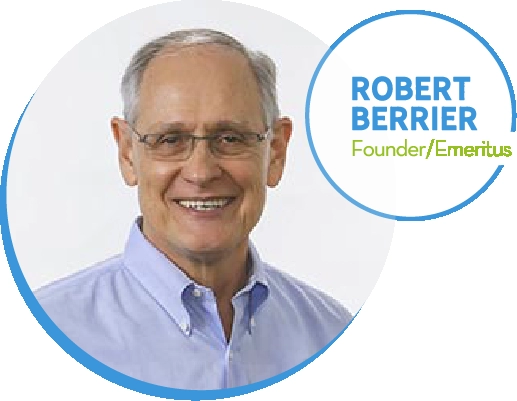 While recently retired, Dr. Berrier's legacy lives on at Spring. His passion for client customer service, helping clients to improve their business performance, and providing a great place to work for Spring employees continues to be the foundation of Spring's mission and values. For anyone who knows Robert, he continues to share his wisdom and stories with those in the industry.
Kevin is part of extending and maintaining Spring's survey, reporting, and action-planning platforms. He is passionate in developing software for the best user experience. When he is not slinging code, he is slinging himself at the rock wall or relaxing at home with his partner and cat.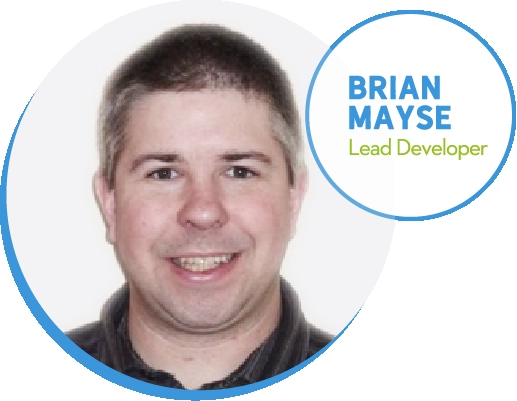 Brian is in part responsible for creating, extending and maintaining Spring's distributed cloud-based platforms for surveying, reporting and action-planning. One of our tech geniuses! When not meticulously building and maintaining Spring's technical offerings, Brian enjoys spending time with his family.
With her knack for numbers and love of helping people, Maddie found her niche in I/O psychology. She assists the Spring Team with collecting and analyzing data. In her free time, Maddie enjoys being outdoors, reading, and spending time with her partner and their dog. Maddie hopes to continue her career in I/O psychology by furthering her education and pursuing her doctorate.
Dr. Lucy Ford is our resident survey design guru. Lucy is based in the UK, where she supports our international clients with research design, data collection activities, and consulting support. When not at her desk or visiting clients, she loves spending time with her husband and son, traveling and exploring the countryside on foot.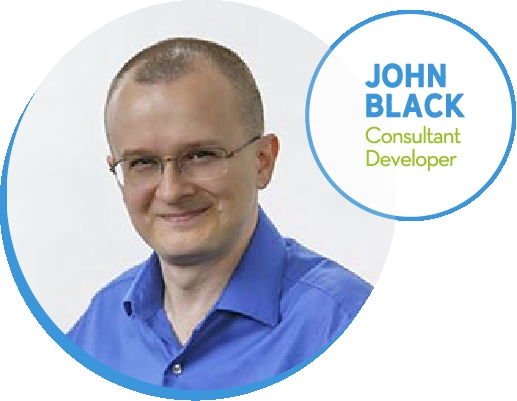 John and our other lead developers are busy imagining and building Spring's newest reporting site platform. He is known for churning out creative solutions to a wide variety of challenging survey requirements. John has over 15 years of experience in web development, web analytics, SEO, UI design, and quality assurance. Outside of work, John is a serious musician. He's been active as a choral conductor for more than a decade.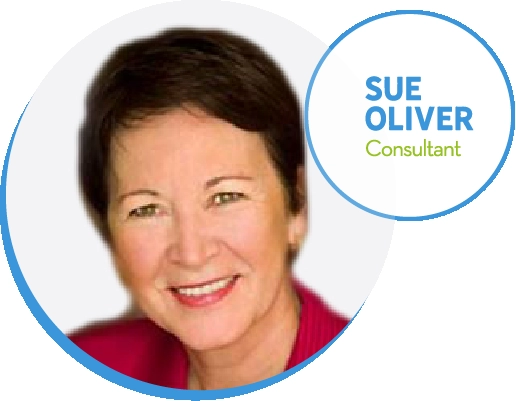 Sue's passion is helping people and organizations achieve new levels of performance by helping them solve their most pressing people's challenges. Sue partners with her Spring colleagues to complement their data analytics with practitioner insights and approaches. She views the engagement experience and leadership as business improvement strategies.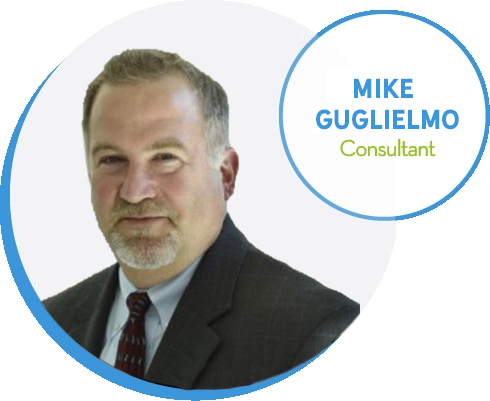 Mike is an award-winning Business Executive, HR Leader, and Global Educator, who has excelled as a strategic leader, people motivator, thoughtful disrupter, and problem solver in large and small organizations, as well as the classroom. His passion for HR Analytics is on full display while teaching the course he created – HR Metrics – at Temple University, and in co-facilitating the Philadelphia People Analytics Network.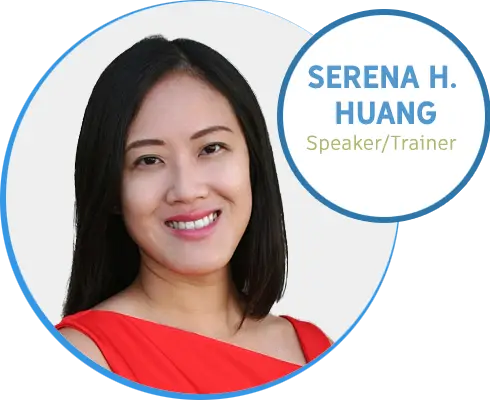 Dr. Huang is an accomplished thought leader and professional keynote speaker who also regularly guest-lectures at top MBA programs, including Kellogg, Wharton, and Haas. She most recently served as the Global Head of People Analytics & HR Tech at PayPal and built people analytics functions at Kraft Heinz, GE, and Koch Industries.
Dr. Huang is the author of a popular LinkedIn Learning course, "The Data Science of Using People Analytics," with almost 10,000 learners, recognized as a Top LinkedIn Expert and Voice in 2023.