MAKE BETTER PEOPLE DECISIONS
through customized employee engagement surveys,
onboarding surveys, diversity assessments,
exit interviews, & leadership assessments.
Spring International is a full-service, women-owned, custom research and consulting firm located in suburban Philadelphia, PA. In business for 30 years, Spring provides expertise in employee research to Fortune 500 companies in a variety of sectors, including retail, manufacturing, logistics, healthcare, pharma, professional services, restaurant, apparel, and aerospace.
We help companies to become an employer of choice for high-potential talent. Our quality data, insights, and recommendations help you create meaningful experiences for your employees that will drive your organization forward.
We provide customized employee research, people analytics & consulting services that help organizations improve the employee experience and business performance.
Listening to your employees is one of the most powerful tools you can use to improve your business performance. From onboarding to exit, we have feedback tools that can help you to assess the employee experience, leadership effectiveness, and operational efficiency.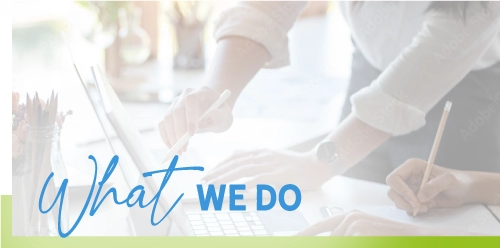 Many of Spring's clients are global companies with internationally based employees. Spring has extensive experience in managing multinational projects, designing culturally relevant data collection tools, creating multi-language communication and reporting systems, and effective action planning approaches. Across all research (policy, customer, and employee) programs at Spring, we have conducted research in 88 countries and in 25 languages. We are GDPR certified to ensure we're collecting data in the most secure way possible.
While based in the U.S., our Employee Research Team has experience working in South America, Europe, and Asia.








Spring International has been successfully serving clients for 30 years using surveys and data analytics.
A certified Women-Owned Business, Spring has helped large corporations using customized employee
engagement surveys, onboarding surveys, diversity assessments, exit interviews, & leadership assessments
ATTRACTING TALENT
Access your talent acquisition process through metrics, onboarding, and new hire surveys
PEOPLE ANALYTICS
Make the most of data through upskilling HR talent, leveraging dashboards, and people analytics.
ENGAGING TALENT
Take the pulse of employees by measuring engagement, culture, and leadership effectiveness.
CUSTOM RESEARCH
Design your own research using our qualitative and quantitative tools.
RETAINING TALENT
Retain talent through stay interviews, exit surveys, and predictive turnover analysis.
CONSULTING SERVICES
Tap into our consultants for strategy and expertise in engagement, leadership, DEI, and labor relations.

We're here to answer any questions you may have. We offer regional support through research specialists in North America, Europe & Asia.
Interested in learning more? Request a demo today!